Product detailed description
Design and sports in one piece
ARMODD Roundz 4 boasts perfect clean design and will support you in any standard or sports activity. 
You set everything important in just a few clicks. This smart watch will be a perfect day and night companion.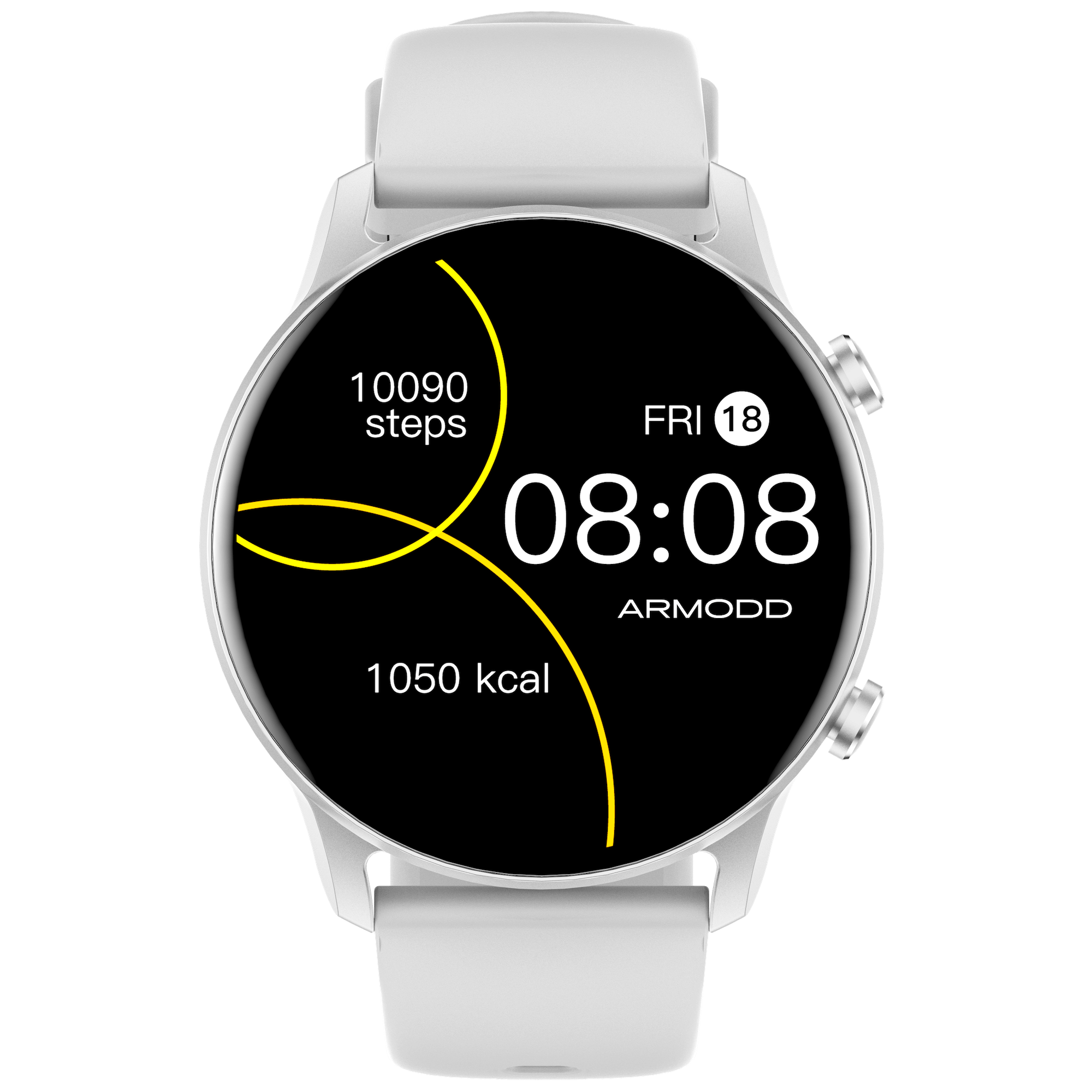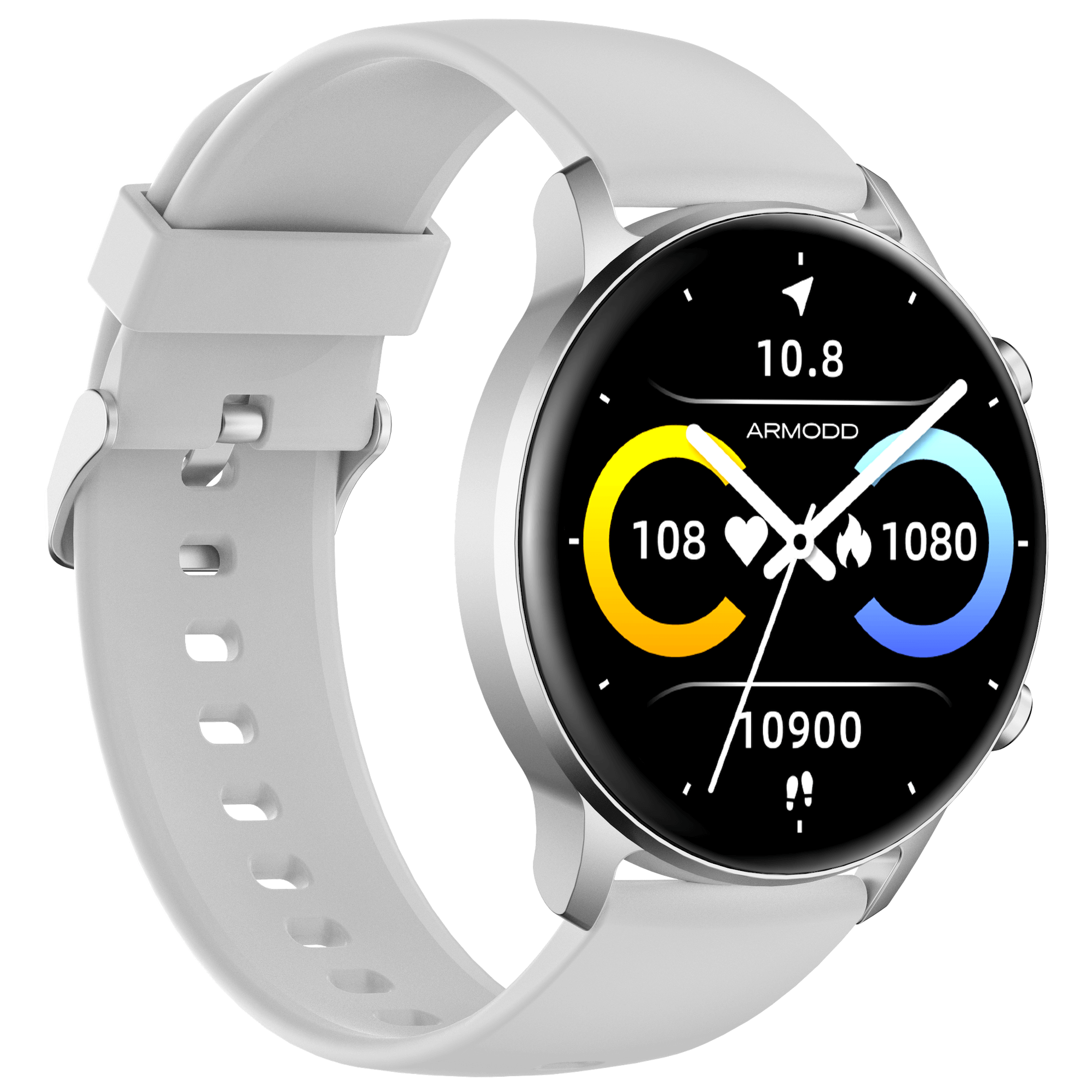 9 key features of ARMODD Roundz 4
Minimalistic and precise processing
Measures more than 100 sports activities (running, cycling, yoga, fitness, etc.)
Stopwatch with split time measurements
Calling directly from the smart watch via Bluetooth and remote controlling of music
Notifies you of incoming calls, SMSs, e-mails and application messages
Advance sensor for measuring the heart rate in real time and in regular intervals, measurements of sleep, blood pressure and blood oxygen saturation
More than 200 watch faces and option to upload own photos to the watch face
Daily overview of taken steps, distance and burnt calories with recording to the mobile application
Display activation by twisting the wrist
100+ sports modes or become a master of your body
Not only does it look perfect, but it also meets high quality demands of a sports coach. Piece by piece, it can help you to put together a detailed awareness of your real physical and mental state.
Do you wonder how good your sleep is? How many steps do you take, or how many calories do you burn? What is your heart rate, pressure, blood oxygen saturation and many others? This smart watch will be a great companion of yours. The functions of the timer and the stopwatch with split time measurement may come in handy.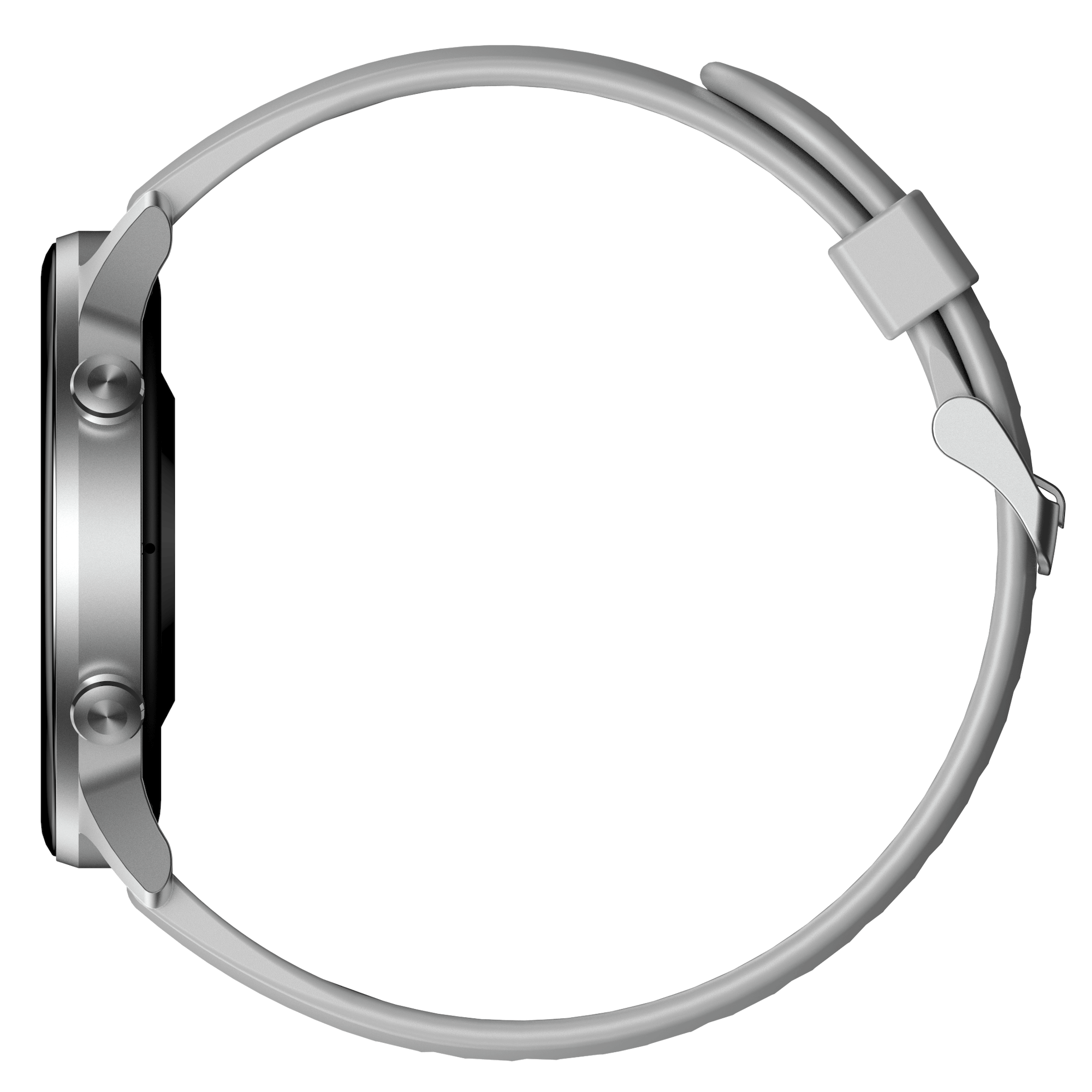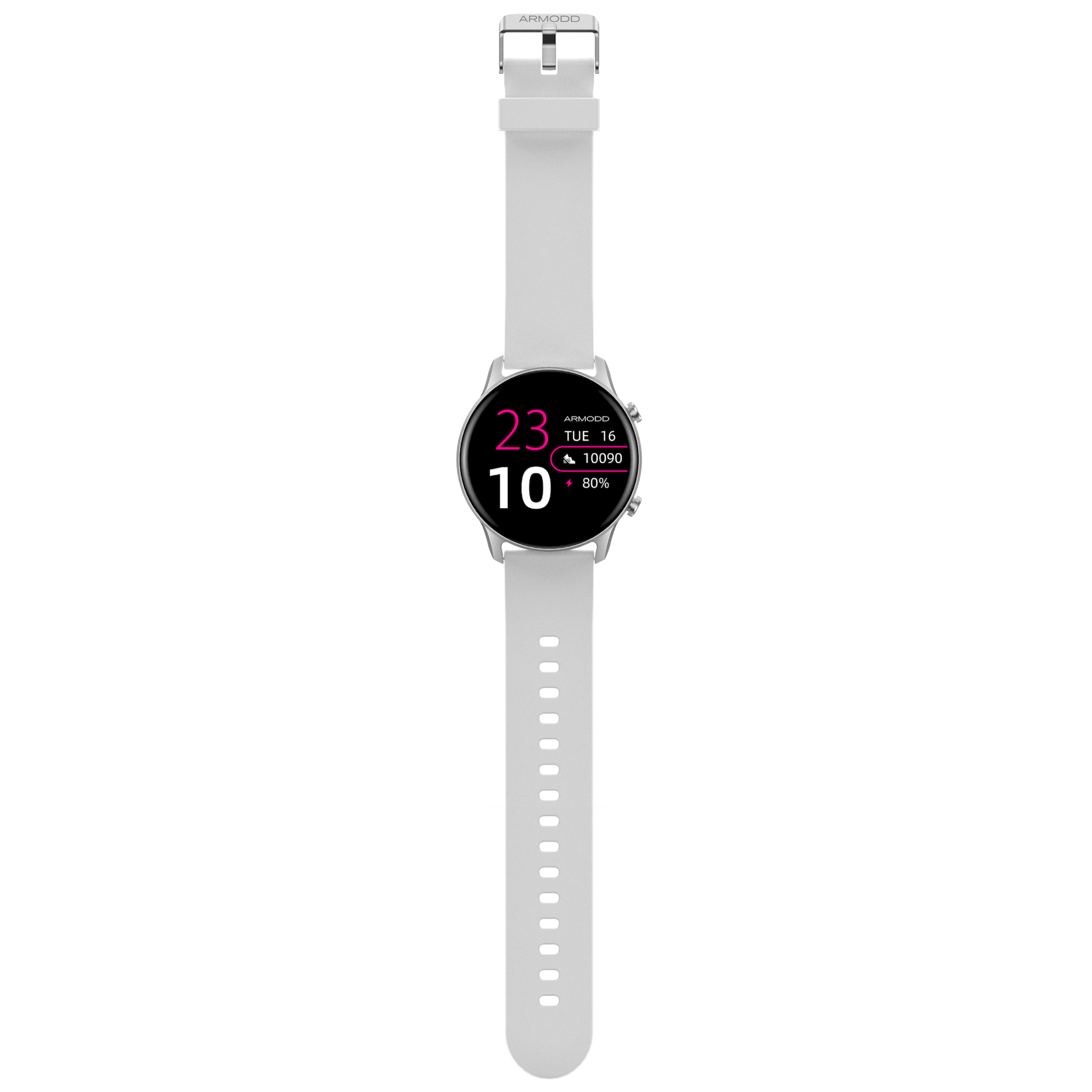 Get enough information
All that matters in one place. That is priceless. The watch will show you everything quicker than you can take your phone out of your pocket. In practice, it means for example SMSs, calls, application notifications, e-mails, and much more. You can also use the voice assistant, which is linked to your mobile phone.
Call directly from your smart watch after connecting to the phone. You can turn the function on/off as you like it. The remote controlling of music, Find Phone function as well as displaying the weather forecast may come in handy.
Every day a different watch face
It just takes style, doesn't it? You will certainly find one in our vast range of watch faces. 5 watch faces directly in the smart watch and more than 200 in the app. 
And if it loses its appeal? You just change it or load your favorite photo. Give your smart watch an exceptionality that will accompany you wherever you go.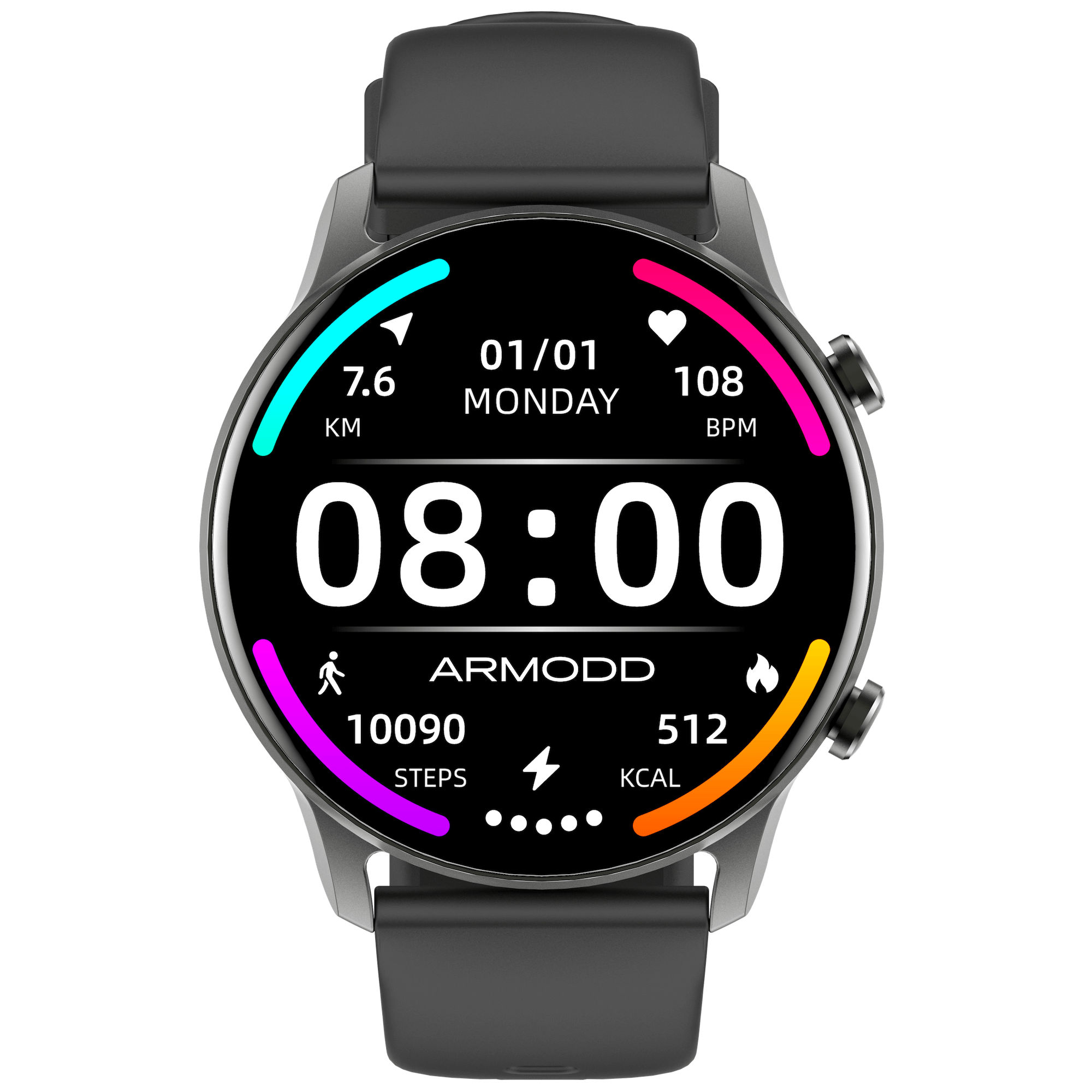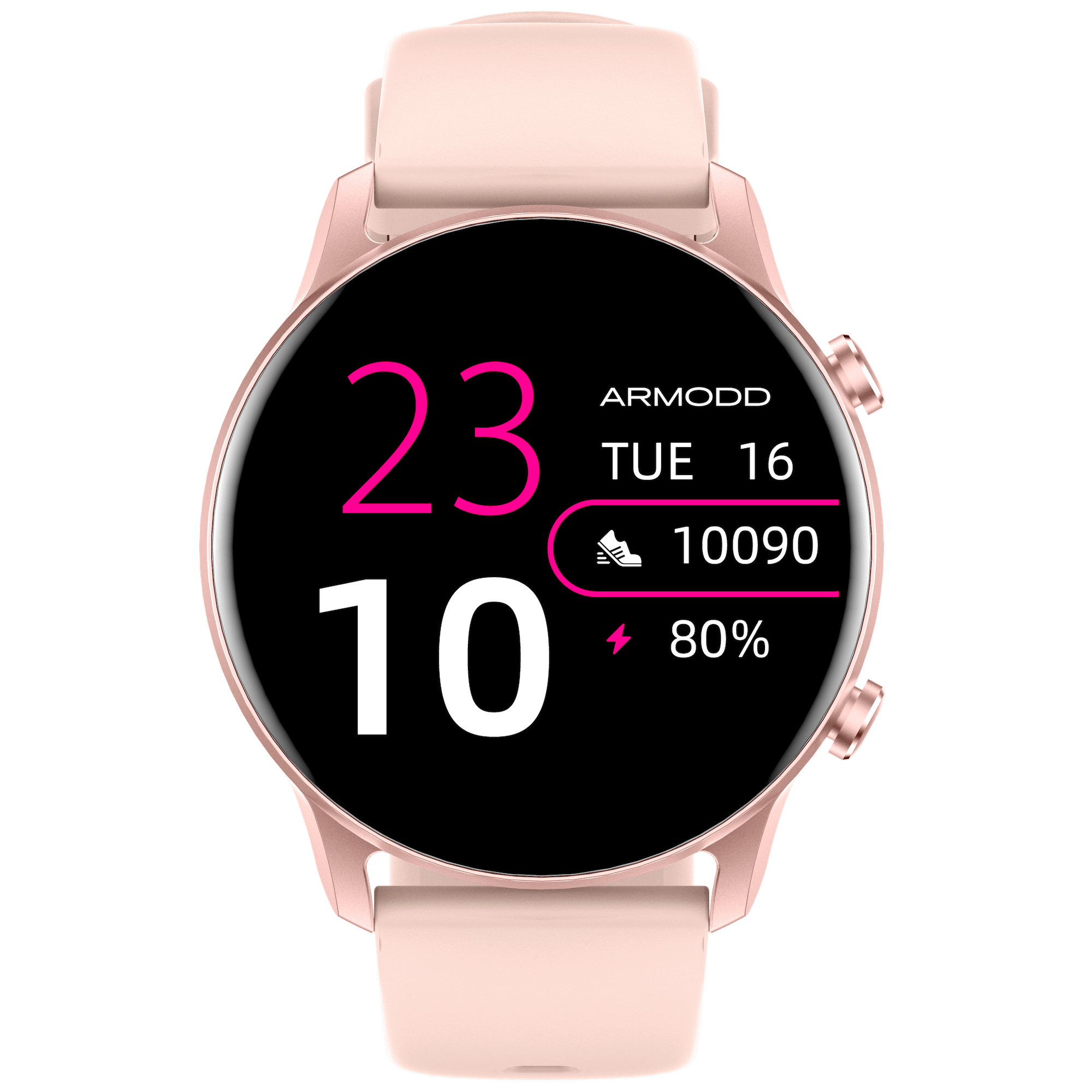 Round design that will amaze you
As you like it. Sports and refined. Whether you go out for a coffee or to the park, it always looks perfect.
You will also appreciate its full touch display. All its shows is perfectly visible and legible. What will your new ARMODD Roundz 4 be like? Black, silver, rose gold or pink?
Mobile application example
Intuitive controlling is a must. Everything works the way you want it to. For example, do you wish to receive only Instagram notifications and not Facebook ones? Or to set a pleasant wake-up using gentle vibrations? No problem.  
In the application, you will find all recorded sports activities and health data for heartbeats, pressure and blood oxygen saturation. Get to know yourself in a way you enjoy. And when we look for fun you can use your smart watch to play Flappy Birds, the legendary, addictive game, or practice your logic in 2048.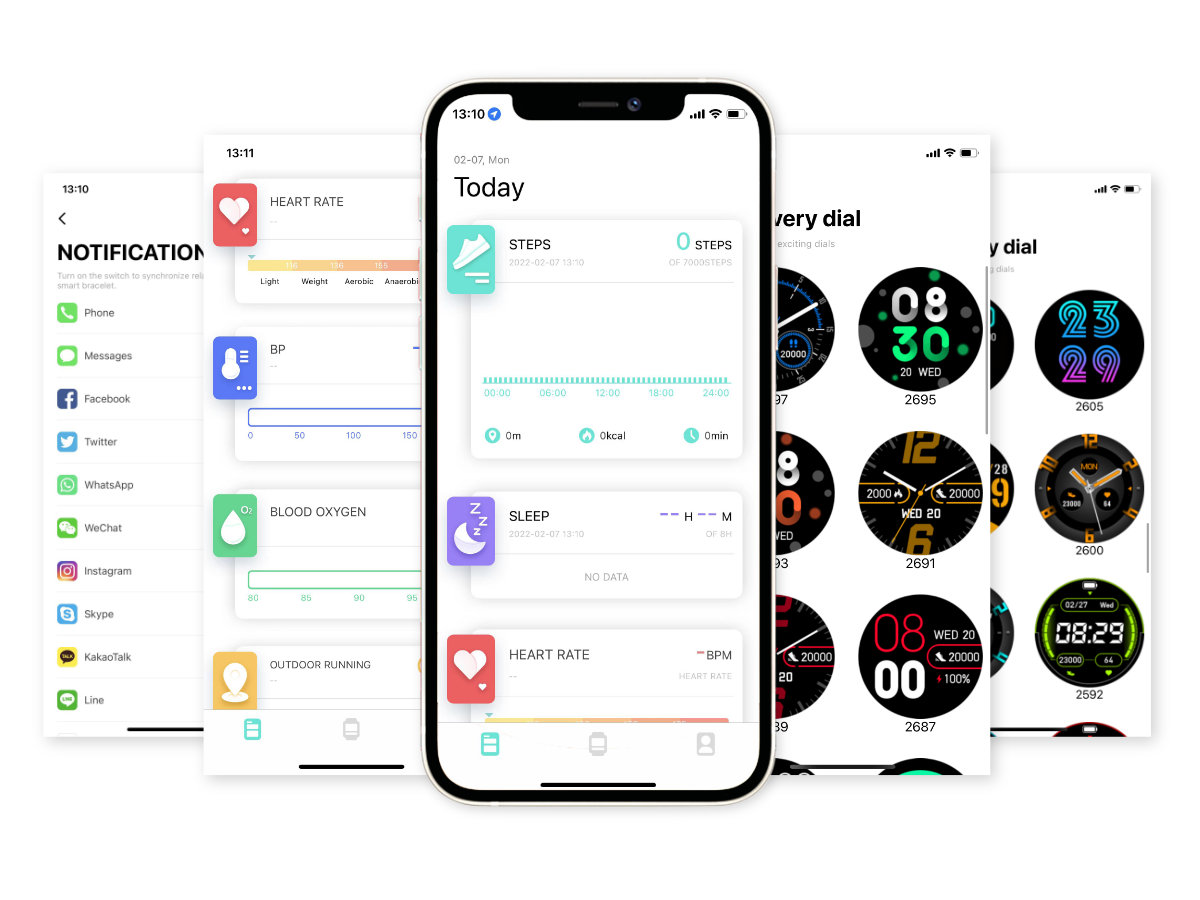 Parameters
Watch type
Designation
Unisex, Men, Women
Hardware & software
Compatible with
Android 4.4 and higher, iOS 9.0 and higher
Functions
Notifications
incoming calls, SMSs, applications (Facebook, Messenger, etc.), meetings, medicine
Sports functions
pedometer, distance, calories burnt, heart rate, blood pressure, blood oxygen saturation, stopwatch with split times
Sports modes 
walking, running, cycling, skipping, badminton, hiking, yoga, sit-ups, etc.
Other functions
remote phone camera shutter and music control, Find Phone function, alarm (vibrations), menstrual cycle monitoring, breathing training, weather, timer, Flappy Bird & 2048 games, Do Not Disturb mode, display brightness setting, sleep tracker
Display activation by wrist twisting
Yes
Watch Face & Display
Display
1.28" HD touchscreen
Display resolution
240 x 240 px
No. of watch faces
5 + own photo + more than 200 in the app
Parameters
Battery life in normal use
up to 7 days
Standby mode
up to 30 days
Strap dimensions
Maximum wrist circumference
22 cm
Interchangeable straps
Yes
The packaging includes
ARMODD Roundz 4 smart watch, USB charging cable, manual, black gift box
Downloadable manual